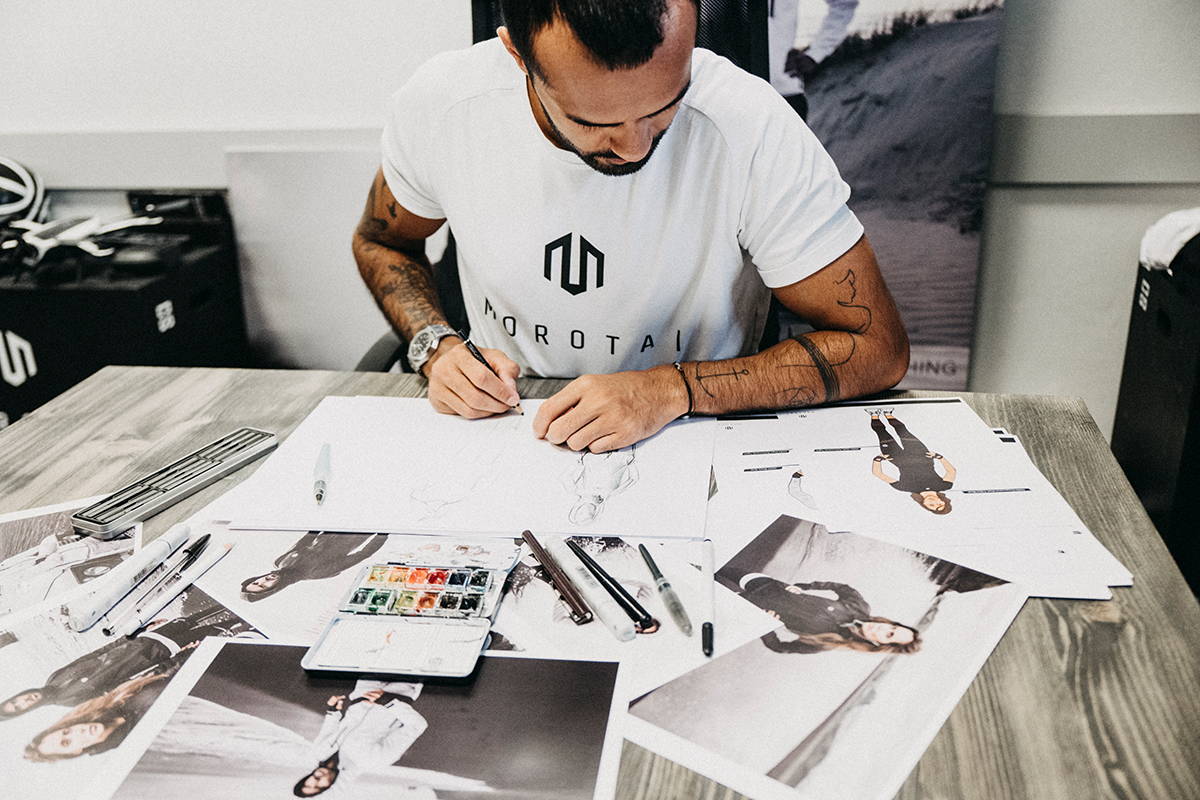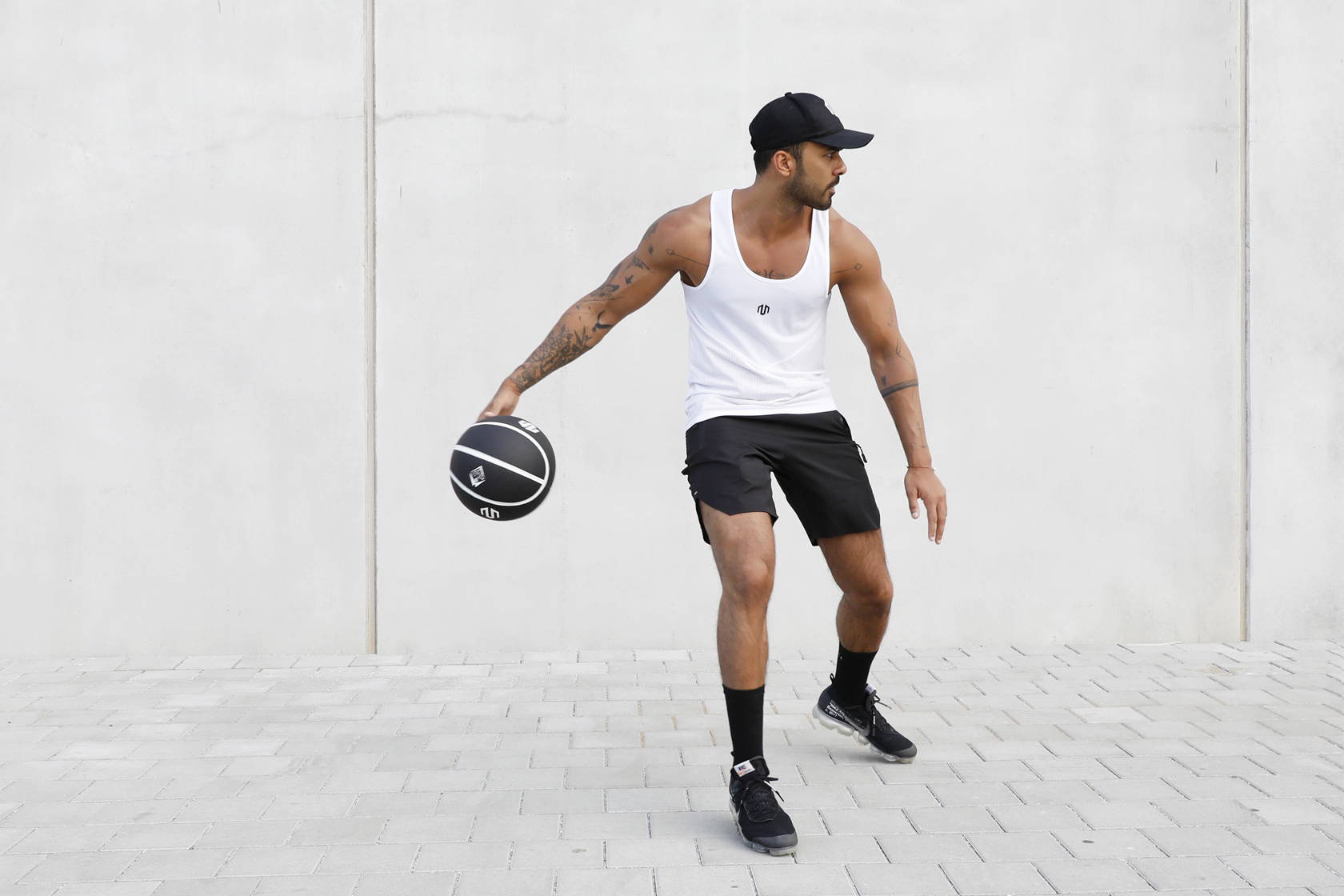 Our vision
We believe in the beauty and aesthetics of a healthy lifestyle. This is what drives us.
Behind everything we do is the mission to offer everyone the ideal sportswear. Because we know that anyone who leads an active lifestyle needs more than just any sportswear. It has to be able to stand up to sports as well as being an ideal companion in everyday life. This is exactly what our products are designed for. Your demands and needs always come first.
MOROTAI inspires to live the sportlifestyle. This also means daring to try something new and thus grow beyond oneself.
We believe in the beauty of a healthy lifestyle.
What makes us unique?
MOROTAI is not just any sports brand. With us, sporty elegance meets cool aesthetics. Unlike other sports brands, our sportswear, designed for the sportlifestyle, is multifunctional and adapts to the wearer individually. MOROTAI has succeeded in combining style, functionality and high quality.
To make life as easy as possible for athletes, our styles have intelligent details such as smartphone pouches with cable management. The unmistakable designs are characterised by a minimalist colour palette and a clear but at the same time expressive style.
All garments from MOROTAI can be combined with each other, have a timeless design and a simple colour scheme - for a focus on the essentials. Focus on the athlete!
Intelligent. Timeless. Aesthetic. - this is MOROTAI.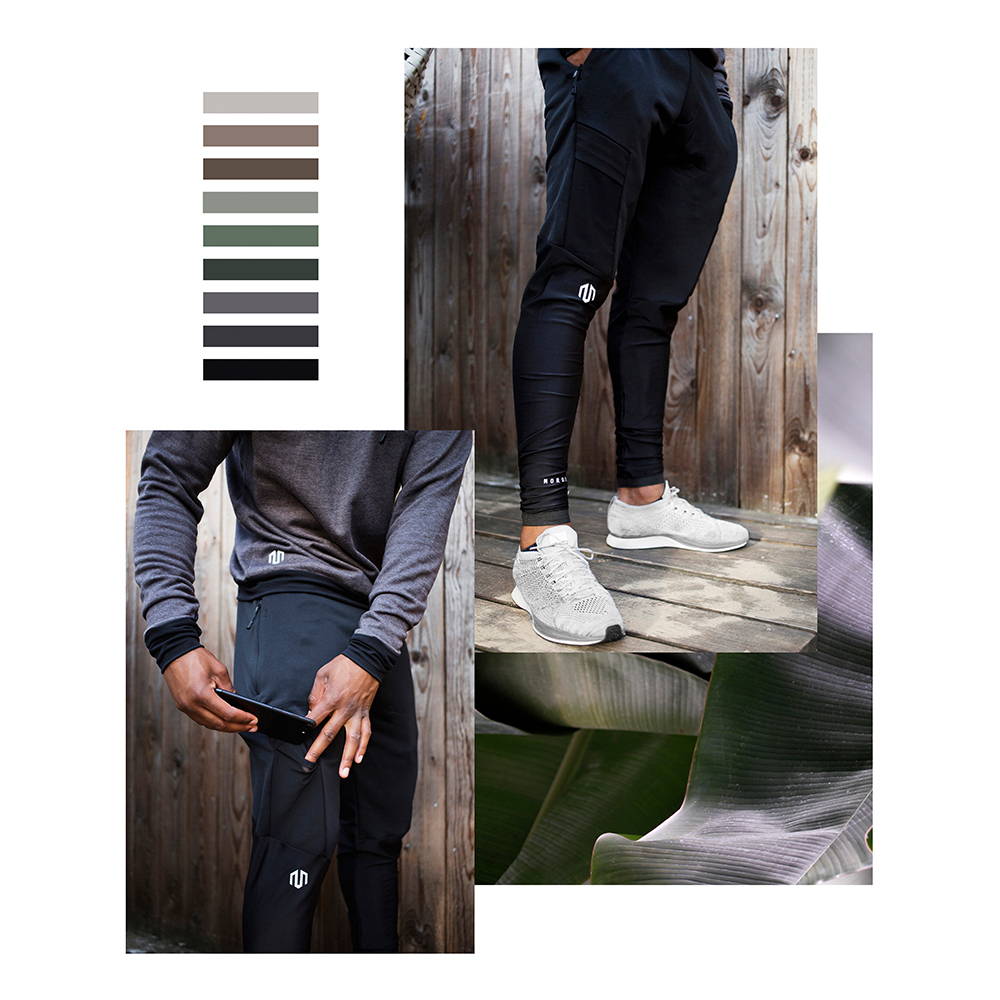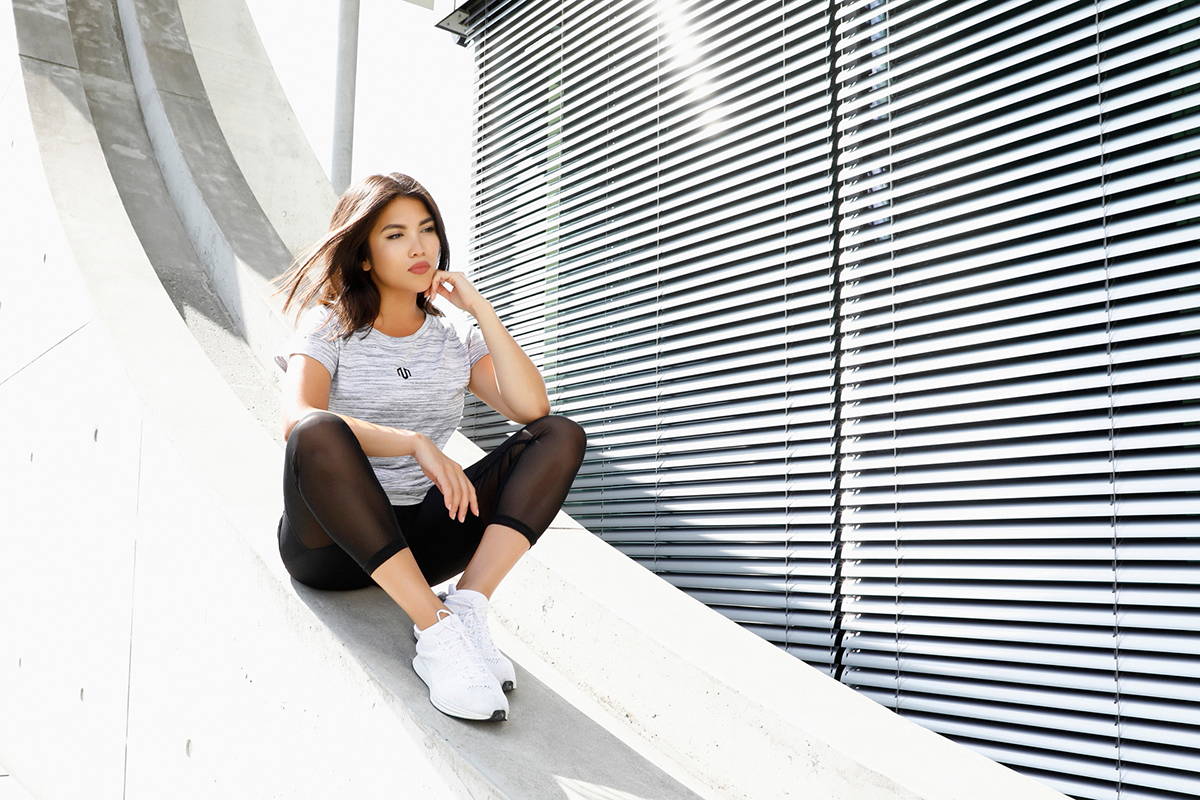 Never forget why you started.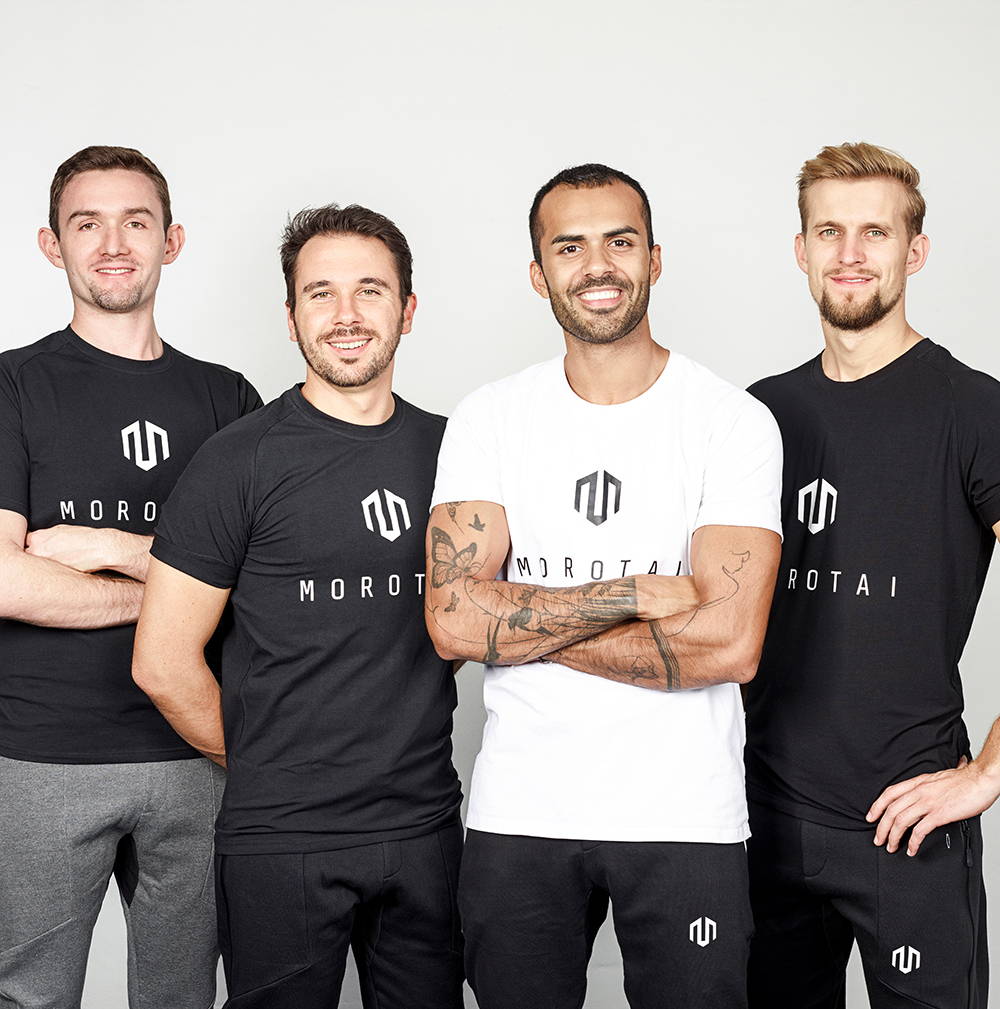 How it all began
With the goal of simplifying the lives of athletes innovatively with intelligent technologies, Rafy Ahmed founded the sports brand MOROTAI. Rafy, also the designer, wanted to develop a sports brand that combines style and quality with maximum functionality. At the same time, MOROTAI should serve as an inspiration to create great things.
The brand is named after the Indonesian island of MOROTAI, which the Japanese soldier Nakamura Terua defended on his own during World War II as the last remaining warrior.
MOROTAI has set itself the goal of awakening the fighting spirit and potential in everyone. Because according to Rafy, there is a warrior in everyone. Find him!
The Creator - Rafy Ahmed
Rafy Ahmed, born in Pakistani, grown up in Stuttgart, is the founder and creative head of MOROTAI. His passions are not only fitness, tennis and especially basketball, but also designing clothes. After successfully completing his fashion studies in Pforzheim, Germany, he did not want to choose between sports and fashion, but to combine his talents.
From this thought the new innovative sports brand was born: MOROTAI. For Rafy it is fascinating how fashion influences our way of thinking towards our fellow men. Through our clothing we can determine how others see us or how we want to be seen. We can reinvent ourselves every day, and through fashion we can wear it outwards.
Now, in his late twenties, he has turned his vision into reality by founding his own label MOROTAI.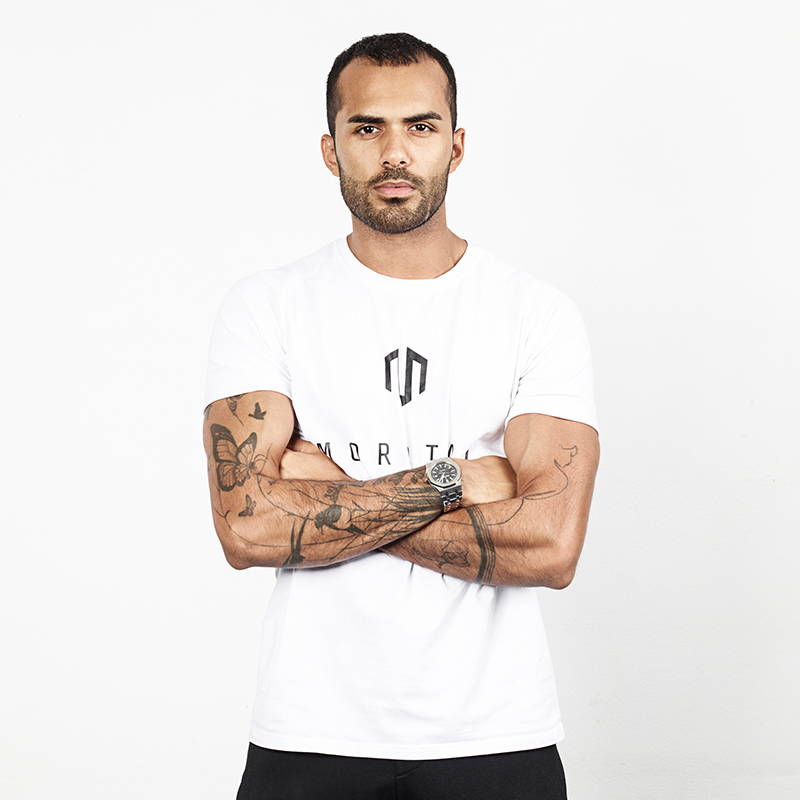 Production with responsibility
In our production we pay particular attention to fair working conditions and wages. To be able to offer durability and best quality, we select only high-quality materials for our products and test and optimize our prototypes until they are suitable for use.
Fair play is the first priority in our production.